3 for 2 sitewide. Mix & match.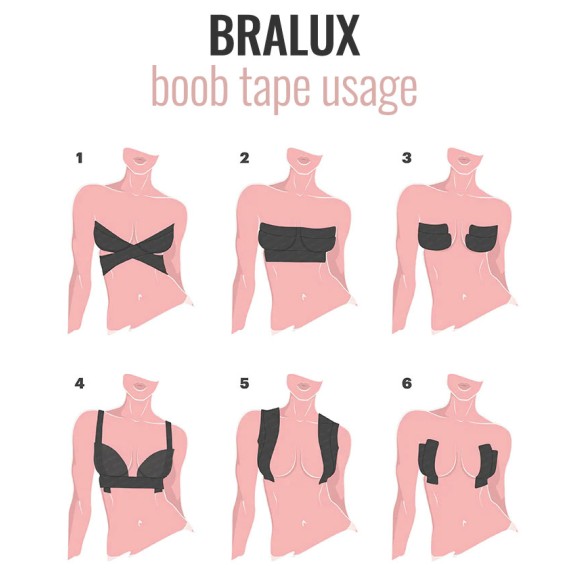 Premium Brown Boob Tape (Brown)
Sculpt your look with a roll of boob tape. A proven, cost-effective solution that allows you to life your breasts without wearing a bra.
Waterproof and sweat proof.
6.5cm x 5m roll.
Bralux Boob Tape offers the convenience of breast lifting without the need for a traditional bra. This innovative solution is ideal for discreetly enhancing your appearance beneath backless, strapless, or daring outfits while providing essential breast support.
The tape boasts strong adhesive properties, ensuring it adheres easily to your skin. Additionally, it features a silicone layer that can effectively cover the nipples without causing irritation. This is a thick roll with plenty of tape that ensures have the flexibility to customize the length to your preference by cutting it down if you wish. This versatile tape can be employed in various ways to achieve the perfect cleavage, lift and the perfect look.
6.5cm x 5m roll.
Add any three or more items to your cart.
You can mix and match items.
The cheapest will automatically be deducted at checkout.
Quick 2 - 3 day delivery is free.
We also offer a next-day delivery service via RoyalMail or DPD.
All next-day delivery orders placed before 3 p.m. are shipped the same day from our UK warehouse.